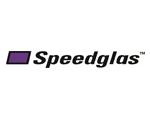 The 3M™ Speedglas™ Brand
From the first ground breaking auto-darkening helmet in 1981 to their current line-up of state-of-the-art welding equipment and safety products, their revolutionary technology continues to make the Speedglas™ brand one of the safest and most reliable of all auto-darkening welding helmets and powered air respirators available.
The #1st Brand in Welding Helmets
More than 35 years ago, a study of the welder's working situation was conducted in the shipyards of Sweden. Soon after, Speedglas released the first auto darkening welding helmet ever and with its exclusive technology has been the benchmark for welding equipment and personal protection ever since.
The Brand of Choice for Professional Welders
Today Speedglas is the brand of choice for professional welders, with their welding shields worn proudly by over 1 million active users throughout Australia and New Zealand and around the world. The 3M Speedglas auto darkening welding helmets and 3M™ Adflo™ powered air welding respirator systems can be found in virtually every industry. Designed and manufactured in Sweden, Speedglas remains one of the world's leading brands of advanced personal protective equipment for welders.
The Future Started 35 Years Ago
In the product development process for our 4th generation of 3M™ Speedglas™ Welding Helmets, we drew on 35 years of history studying the welder to identify your key welding mask needs. The result was a long list of auto welding helmet concerns important to the welder. The outcome was the 3M™ Speedglas™ Welding Helmet Series 9100 with Vision, Comfort, Performance and Protection as the key elements in each model within the series.