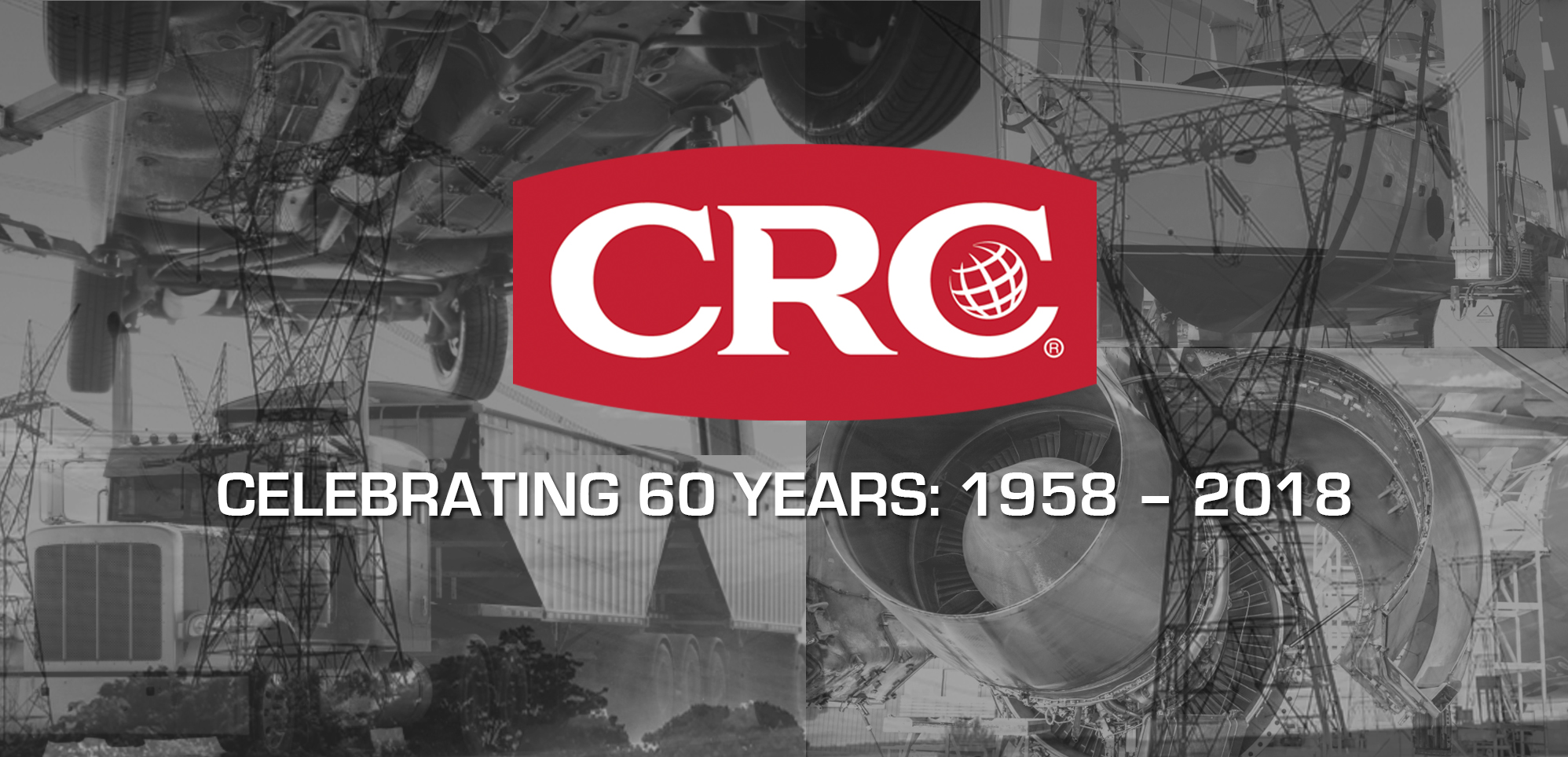 About Us
On October 6, 1958, a Pennsylvania corporation was formed and was called Corrosion Reaction Consultants, Inc. The company began making and selling "CRC Corrosion Inhibitor" – a multi-purpose corrosion inhibitor/lubricant that with later modifications, developed into CRC 5.56.
The first CRC product came to New Zealand in 1961 as an agency line and was sold in limited quantities to the automotive and electrical trades.
In 1973 CRC Chemicals NZ Ltd was formed based in Wellington. In 1974 the New Zealand operation was moved to Auckland and by late 1974 small warehouses were set up in Wellington and Christchurch.
Over the years the marketing strategy has been assisted by a comprehensive sponsorship programme. CRC has been pleased to be associated with many well known personalities and sports bodies such as rally events (the late Rodger Freeth, Possum Bourne), Western Springs Speedway, Rugby League and Yachting. All these have been invaluable in promoting the CRC brand name and image.
CRC Industries has facilities for production, research and customer service in USA, Europe, Asia, Australia and New Zealand and our extensive product range is recognized worldwide as we serve the many segments of the international automotive and industrial markets.
Whatever your requirements are, CRC has a quality product to meet most maintenance and repair applications. Meeting the needs of customers with high performance products has made CRC Industries New Zealand a leader in the specialty chemical and adhesive industries.